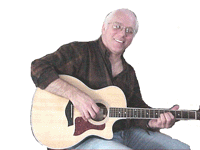 Chris grew up in a small town in Westchester County, New York, called Verplancks Point (the same town that Mel Gibson was born in, although Mel didn't stay very long).
Chris came from a musical family. His father played the upright bass in school, and tho he didn't keep it up, he managed to record a record of his own, a 78rpm, singing and playing a mock horn with his hands and mouth, his only accompaniment for his nice voice.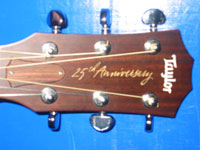 His mom played violin briefly in school, and gave it to Chris when he left on the road for what would end up being a ten year stay in Houston, Texas. Chris ended up pawning that little violin, and it took years before he could tell his mom about it.
But, to back track a bit to the early years and how he got here...

The sixties saw lots of people playing guitar and starting bands. Verplancks Point and the area were part of that guitar craze. In a small town of about 3,000 people, there must've been a dozen guitar players. There was also a banjo player, a couple of accordian players, a few drummers, and several singers. Quite a helping of musical people to hang with and learn how to play tunes.
Some of his earliest musical influences included Ricky Nelson, The Ventures, Chet Atkins, Elvis, various Mo-Town artists, Dylan and the Beatles. Later there would be James Taylor, Joni Mitchell, Jackson Browne, the Eagles, John Prine, and many more. Chet Atkins gets credit for starting Chris finger picking, not PERSONALLY, but you know, by listening to his 33-1/3 rpm LP albums. You know, those big circular vinyl things they used to put music on.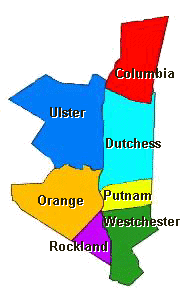 He was part of a band called the Sweet Nothins back in the 60's. They once opened for Fats Domino in upstate NY, his big claim to fame (so far). The same band also backed up the likes of Johnny Thunder, who taught him to go with the flow, if someone behind you makes a mistake, go with it as if it was planned. He was a real class act, and had a great voice, as well. Thanks Johnny.
There were some other popular artists from that time that The Sweet Nothins backed up, either the whole band or part of the band, like The Blossoms, and others.
The Marine Corps interrupted music for a couple of years from 1968 to 1970. After some traveling around the country, Chris landed in Houston, Tx, where he wound up living in a house

of musicians, and playing in a shit-kickin' band that included a fiddler, banjo player, pedal steel guitar player and acoustic guitar players. That was fun, but didn't last nearly long enough for Chris.
Many years of no public performing passed, until one night in a Barnes N Nobles bookstore, he met two performers playing in the coffee shop area, who later turned him on to open mic coffee houses and the Hudson Valley Folk Guild, in particular, and the many fine musicians that frequent their stages. It offered great places to perform original material with appreciative audiences.
Read what others had to say about Chris's performing... From the HVFG